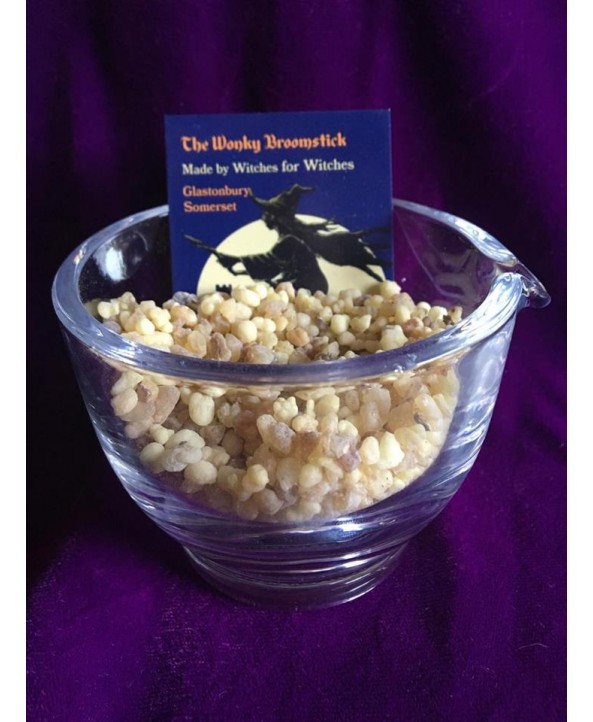 Product Code: herb
Availability: In Stock
Wonky Witches Store cupboard
Frankincense Resin
Successful ventures, cleansing, purification. Burn for protective work, consecration, and meditation. Used as an offering at Beltane, Lammas, and Yule. Use in rituals and magick associated with self-will, self-control, or the ego. Represents the ability of the divine to move into manifestation. Add to charm bags and sachets to bring success.
Also Called: Frankincense Tears, Olibanum
Ideal to use in spell work or add to your own incense blend and burn on a charcoal disc.

50g approximate weight and sold in clear bags.
For magical use only, not to be taken internally.