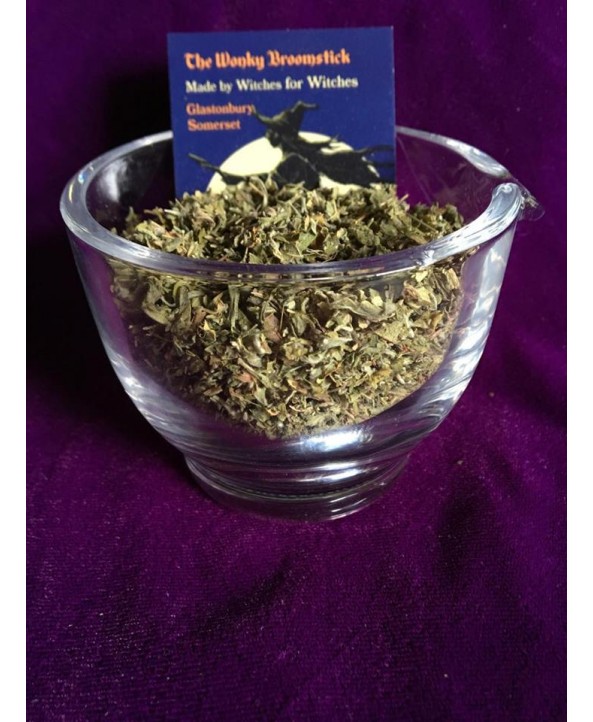 Product Code: herb
Availability: In Stock
Wonky Witches Store cupboard
Damania
Lust, sex magick and attracting love. Useful for any love or sex spells. Used by solitary practitioners to open the chakras and increase psychic abilities. It is said that this herb should be stored in a container with a quartz crystal. Highly useful in tantra magick, astral travel, deep meditation, and spirit quests. Note: Internal use of this herb can be toxic to the liver.
Also Called: Love Leaf, Mexican Damiana
Ideal to use in spell work or add to your own incense blend and burn on a charcoal disc.

25g approximate weight and sold in clear bags.
For magical use only, not to be taken internally.