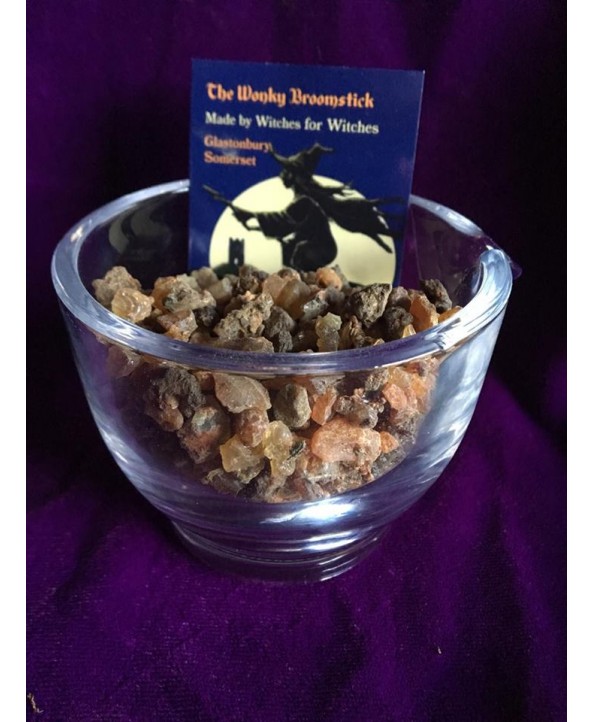 Product Code: herb
Availability: In Stock
Wonky Witches Store cupboard
Myrrh Resin
Because of its pungent scent it is rarely burnt on its own. Myrrh increases the potency of any incense blend to which it is added.
Spiritual opening, meditation, and healing. This herb has high psychic vibrations that will enhance any magickal working. Burn as a potent incense to bring peace and for consecration, and blessing of talismans, charms, and magickal tools. Increases the power of any incense of which it is a part. Usually burned with Frankincense.
Also Called: Molmol, Mirra, Didthin, Bowl
Ideal to use in spell work or add to your own incense blend and burn on a charcoal disc.

50g approximate weight and sold in clear bags.
For magical use only, not to be taken internally.