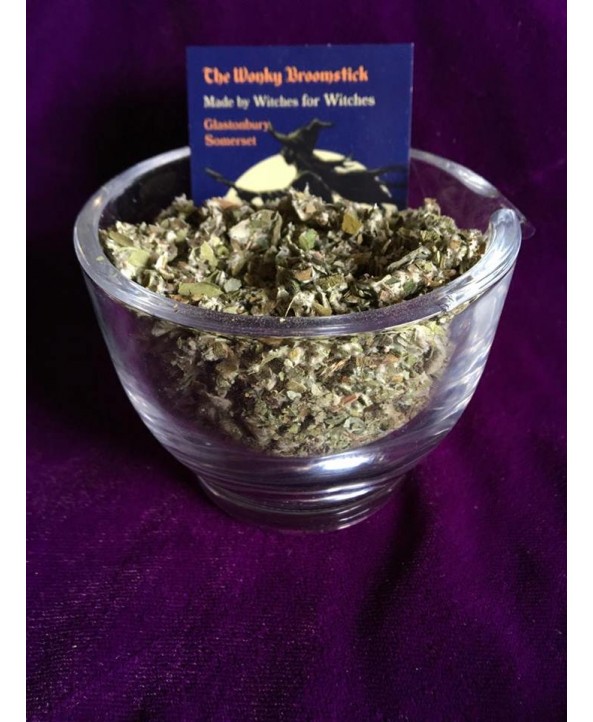 Product Code: herb
Availability: In Stock
Wonky Witches Store cupboard
Organic Coltsfoot

Wealth, prosperity, and love. Use in love sachets. Sacred to Brighid. Use in spells for peace and tranquillity.
Coltsfoot makes an ideal base herb for a visionary smoking mix, although it is inactive by itself.

Also Called: Coughwort, Hallfoot, Horsehoof, Foalswort, Fieldhove, Donnhove
Ideal to use in spell work or add to your own incense blend and burn on a charcoal disc.

25g approximate weight and sold in clear bags.
For magical use only, not to be taken internally.