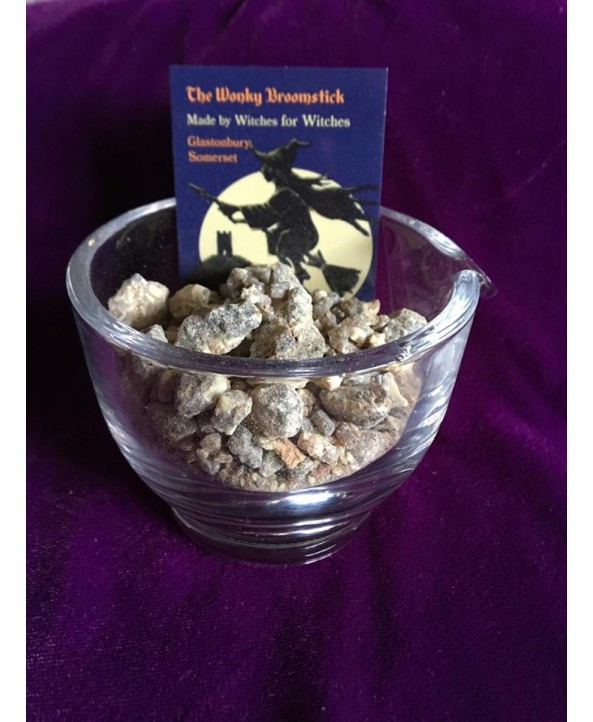 Product Code: herb
Availability: In Stock
Wonky Witches Store cupboard
Benzoin Resin
Purification, prosperity, soothing tension, dispelling anger, diminishing irritability, relieving stress & anxiety, and overcoming depression. Promotes generosity and concentration. Good to burn while using the Tarot or for success in intellectual matters. Smoulder for purification. An incense of benzoin, cinnamon and basil is said to attract customers to your place of business.
Also Called: Snowbells, Storax, Gum Benzoin, Siam Benzoin, Siamese Benzoin, Benzoin Gum, Ben, Benjamen
Ideal to use in spell work or add to your own incense blend and burn on a charcoal disc.

50g approximate weight and sold in clear bags.
For magical use only, not to be taken internally.