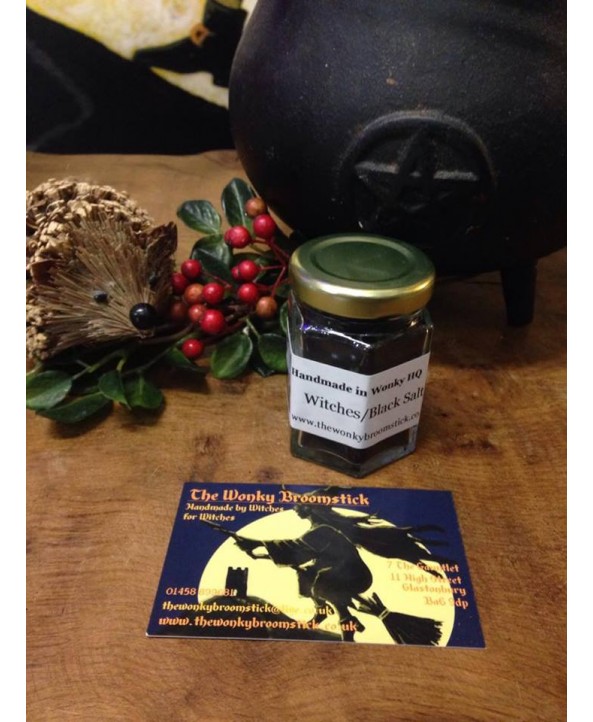 Product Code: hoodoo
Availability: In Stock
Wonky Hoodoo range
Handmade with Magick in Wonky Hq.
Made to a traditional recipe with a wonky twist
Traditionally, Witches Salt utilised in magic spells for banishing, driving away evil and protection.
Placed upon the altar for spell workings, Witches Salt is also used for cleansing, charging scrying mirrors, casting circles and purification baths.
Black Witches Salt for, use in Protection, Banishing, Purification, Curse & Hex Breaking, Change, Bindings, Shadow Works, New Beginnings and work with waning and dark moon magick.
Contained in a hexagonal glass jar
Price for 1 jar
125g
Not for internal use.
Please note this is sold as a curio

Please keep out of reach of children