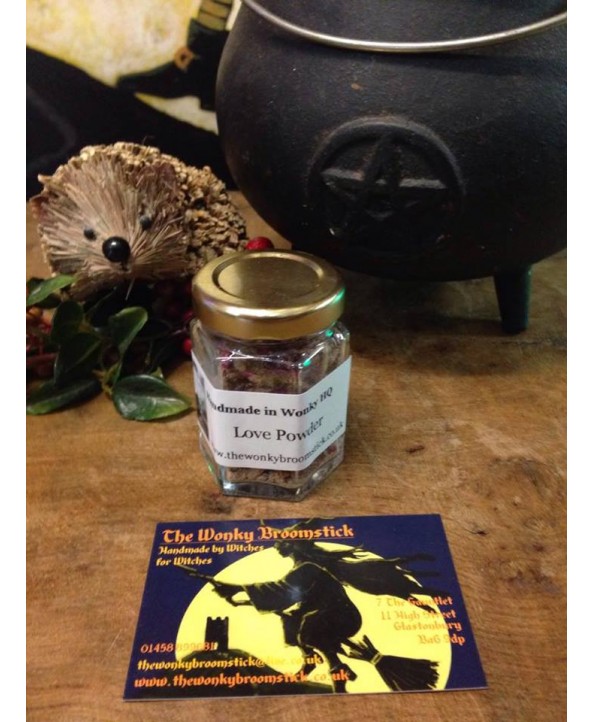 Product Code: hoodoo
Availability: In Stock
Wonky Hoodoo range
Handmade with Magick in Wonky Hq.
Made to a traditional recipe with a wonky twist
Traditionally, Love Powder is a powerful Magical Powder that is used to bring love in your life, or to promote love between couples, and amplify the results of love spells and rituals.
Placed upon the altar for spell workings, you can add to handmade incense, talisman/mojo pouches or use in spell or ritual work.
Contained in a hexagonal glass jar
Price for 1 jar
125g
Not for internal use.
Please note this is sold as a curio

Please keep out of reach of children