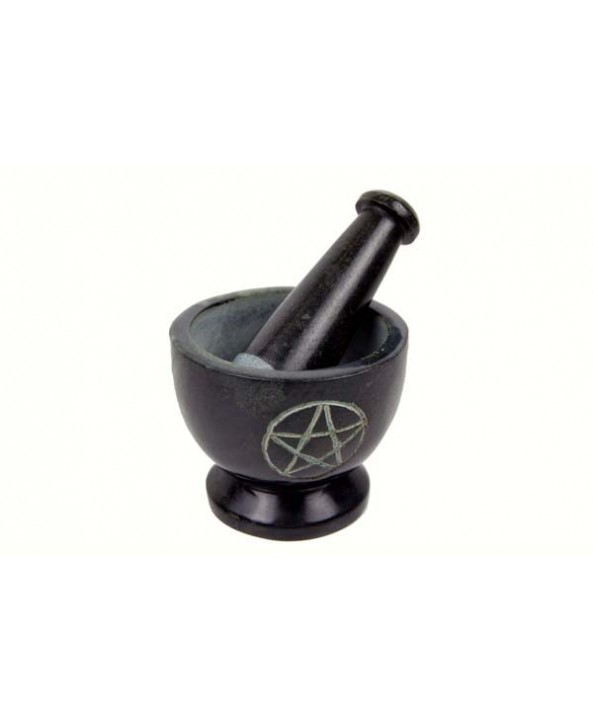 Pentagram Pestle and Mortar - SMALL
Product Code: altarware
Availability: Out Of Stock
Wonky Altar Supplies
Small Polished Black Stone Pestle and Mortar with Pentagram Design
A very good quality heavy polished stone pestle and mortar
This one hand cut and polished, and a lovely sturdy piece of equipment
A wonderful addition to your altar ware and a incense making must!
The mortar stands about 2.5 inches or 6.5cm tall and has a top diameter of 3 inches or 7.5cm
The pestle is about 3 inches or 7.5cm in length.
Brand new and boxed, all very similar, but with those tiny variations that you get with hand made items.