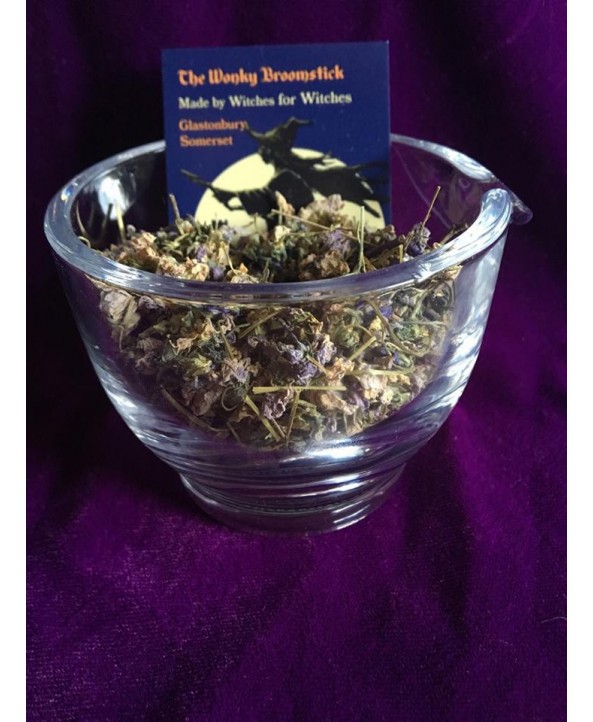 Product Code: herb
Availability: Out Of Stock
Wonky Witches Store cupboard
Violet Flowers
Calms the nerves, draws prophetic dreams and visions, stimulates creativity, and promotes peace & tranquillity. Violet leaf provides protection from all evil. Violet crowns are said to cure headaches and bring sleep. Carry or give to newly married couples or new baby & mother to bring luck to the bearer. Keep a spray of violets on the altar to enhance night magick.
Also Called: Sweet Violet, Blue Violet, Wild Violet
Ideal to use in spell work or add to your own incense blend and burn on a charcoal disc.

25g approximate weight and sold in clear bags.
For magical use only, not to be taken internally.