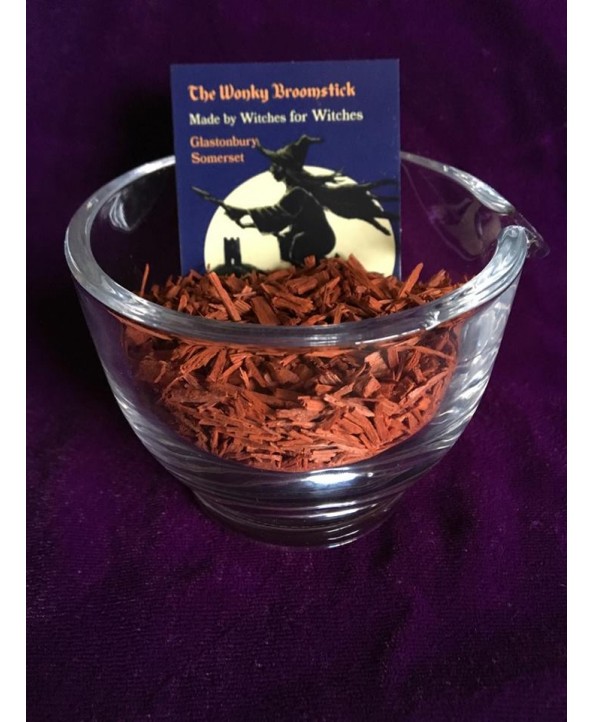 Product Code: herb
Availability: In Stock
Wonky Witches Store cupboard
Red Sandalwood Chips
Scatter sandalwood powder around the home to clear it of negativity. Burn during protection, healing, and exorcism spells. Use the wood for healing wands. Write your wish on a chip of sandalwood and burn it in the censer or cauldron while visualising your wish to make it come true. Helps in healing by aligning the chakras for better energy flow. Good for meditation, healing, and manifestation. Facilitates concentration.
Also Called: Sandal, Santal, White Saunders, White Sandalwood, Red Sandalwood, Yellow Sandalwood
Magically the wood chips are mostly used as an incense base to be blended with various oils or balsams. Macerated in alcohol the dye becomes soluble and can be used as magical ink. The blood red colour of these wood chips suggests an affinity with the juice of life.

Ideal to use in spell work or add to your own incense blend and burn on a charcoal disc.

25g approximate weight and sold in clear bags.
For magical use only, not to be taken internally.