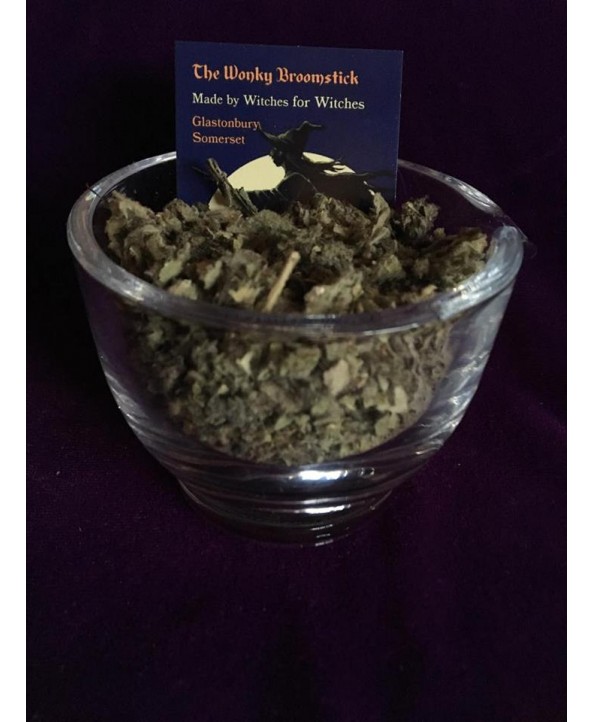 Product Code: herb
Availability: In Stock
Wonky Witches Store cupboard
Mullien
Protection from nightmares & sorcery, courage, cursing, and invoking spirits. Place beneath pillow or use in dream pillow to guard against nightmares. Carry to in still courage and help attract love from the opposite sex. Use in place of graveyard dust in spells. Wear to keep wild animals at bay in unfamiliar areas. Burn to banish bad influences and bring an immediate halt to bad habits.
Mullein is an ancient sacred plant that can be used in the midsummer celebrations. Flares are made with the flowering spikes that serve as a representation of the Sun god. Mullein protects against all evil, and in particular, against lightening.

Also Called: Flannel Flower, Shepherd's Club, Hare's Beard, Pig Taper, Cow's Lungwort, Aarons Rod, Velvet Plant, Verbascum Flowers, Woolen Blanket Herb, Bullock's Lungwort, Hag's Tapers
Ideal to use in spell work or add to your own incense blend and burn on a charcoal disc.

25g approximate weight and sold in clear bags.
For magical use only, not to be taken internally.