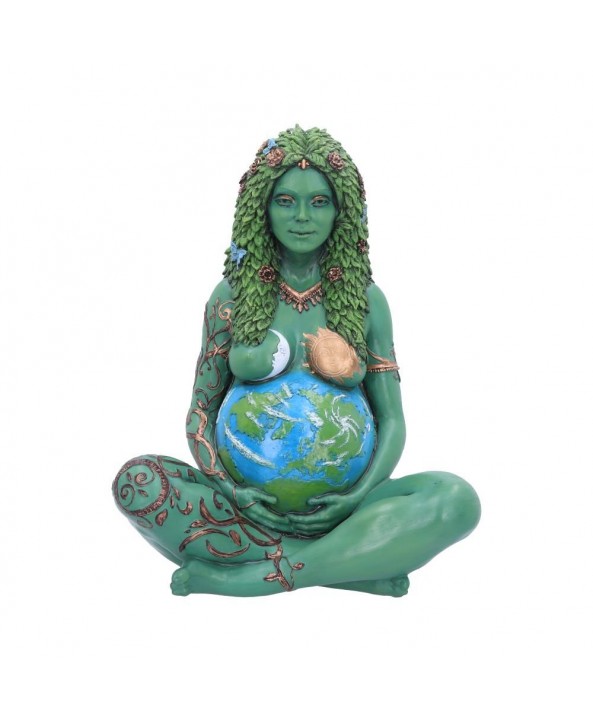 Mother Earth Painted Statue - Small
Product Code: statue
Availability: In Stock
Small painted Earth Mother Statue
Mother Earth painted statue: Transcending all in existence, Mother Earth rests, supporting the world as a pregnant belly between her decorated arms.
Cascading over her shoulders and down her back, her hair is comprised of green foliage, adorned with intricate golden embellishments.
Covering her modesty, the greenery shrouds her breasts which form the celestial Moon and Sun.
This Mother Earth Art Statue is cast in the finest resin before being expertly finished in colour and intricately hand painted
This beautiful earth goddess statue is 17.5 cm in height
Gaia: Greek. The Mother Goddess who cares for the earth, and gives birth to all who reside there. This graceful mother Goddess gently cradles the Earth. Every curve of her pose reveals her loving concern for all life. Her worship dates back to at least 6500 BCE.
Makes an amazing centre piece for any home or altar!
Comes boxed