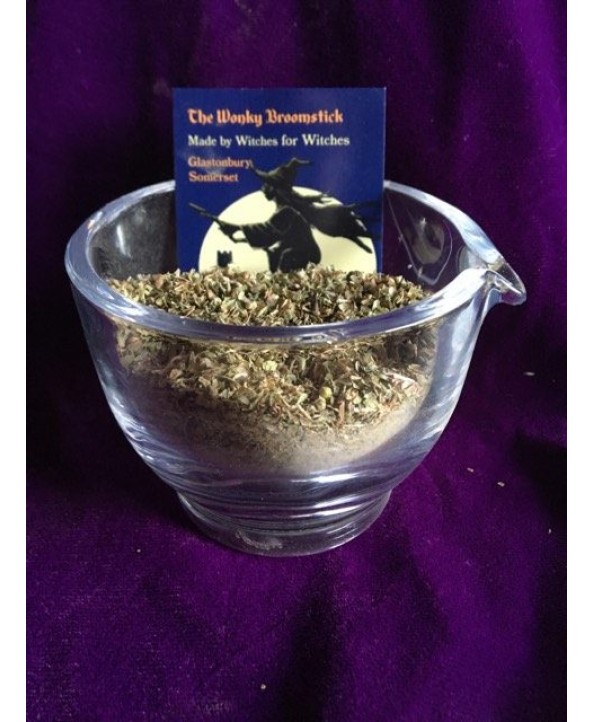 Dittany of Crete - Organic
Product Code: herb
Availability: In Stock
Wonky Witches Store cupboard
Organic Dittany of Crete
Used in a magical context, Dittany is an excellent cleansing herb. It can be used to protect the house and personal sphere against invasive evil entities (which are often visualised as arrows), for cleansing the circle, and as a banishing herb to cast out evil spirits and to repel venomous creatures.
Dittany was sacred to the Hunter Goddess Artemis and It was believed that the herb could protect against wounds inflicted by arrows. As a drawing herb it was used to draw out splinters, and applied to snake bites it was believed to draw out their poison. When burned, the smoke was used to expel a dead embryo in cases of miscarriage miscarriage.
Ideal to use in spell work or add to your own incense blend and burn on a charcoal disc.

25g approximate weight and sold in clear bags.
For magical use only, not to be taken internally.