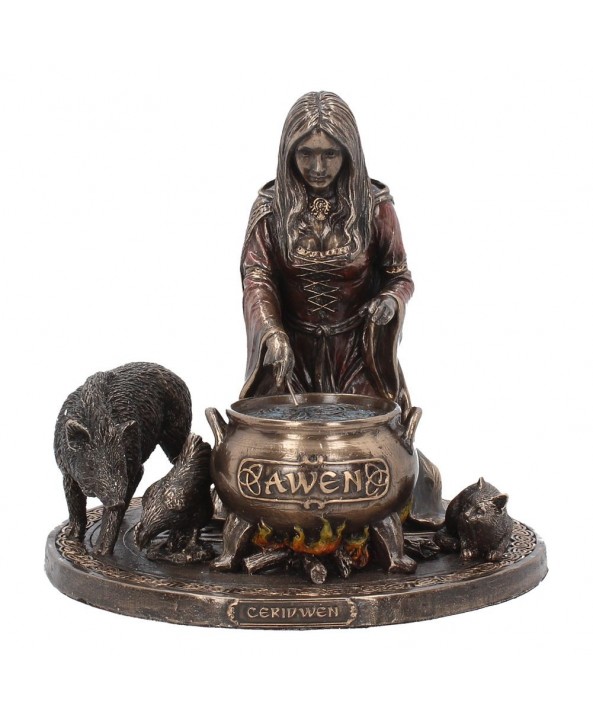 Product Code: statue
Availability: Out Of Stock
Ceridwen Statue
Areas of Influence: Cerridwen's name is derived from the Celtic word "cerru," meaning cauldron. Like the Goddess herself, the cauldron symbolises the transformative power of magic, wisdom, rebirth and creative inspiration.
For these reasons she is seen as a patron Goddess of witches and wizards. She is also associated with the moon, fertility, science, prophecy and poetry.
Origins and Genealogy: Married to Tegid Voeland and was mother to three children: Creirwy, Morfan and Taliesin. There is no mention of her own origins in the surviving myths.

Strengths: Wise, powerful and resourceful.
Weaknesses: She tries to interfere in her children's lives.

The Cauldron and the dark moon are associated with this Goddess.
Sacred Animals: This Goddess often transformed into a white sow to address her people.
- Height: 17 cm
- Width: 15 cm

This Extremely Detailed and Well-Made statue is made with cold cast bronze,
The special production process of this piece, originated from Great Britain,
uses actual bronze powder mixed in the cold cast resin in order to ensures a richer, more life-like presentation.

Comes boxed