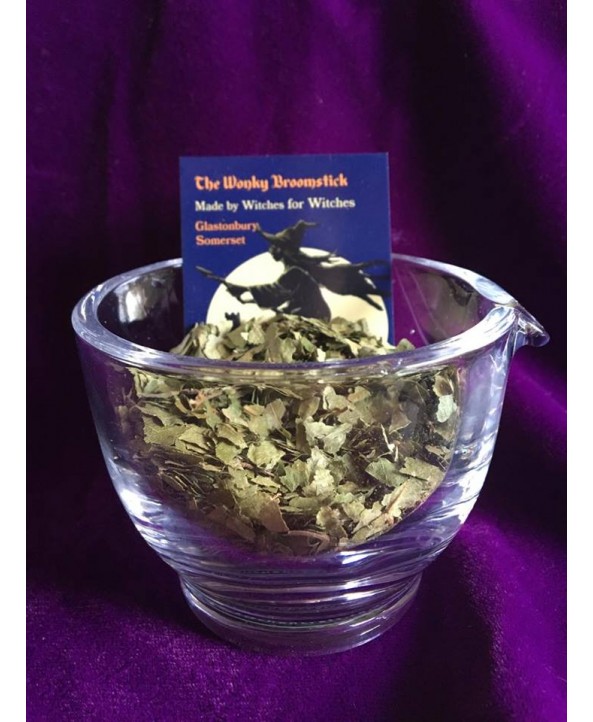 Product Code: herb
Availability: Out Of Stock
Wonky Witches Store cupboard
Birch Leaves

Birch is sacred to the Goddess Bridha, the bringer of light. It is also known as the tree of the witch. Birch can serve as a symbol of hope, light and energy that help us get through the dark times.
Protection, exorcism and purification. A birch planted close to the home is said to protect against lightning, infertility, and the evil eye.
Also Called: White Birch, Canoe Birch, Paper Birch, Tree of Life, Lady of the Woods
Ideal to use in spell work or add to your own incense blend and burn on a charcoal disc.

25g approximate weight and sold in clear bags.
For magical use only, not to be taken internally.