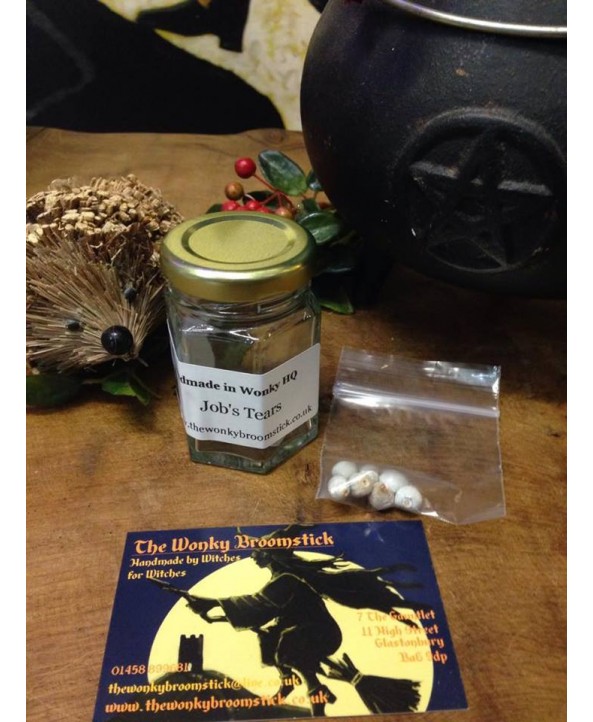 Product Code: hoodoo
Availability: In Stock
Wonky Hoodoo range
Handmade with Magick in Wonky Hq.
Job's tears are the pearly seeds of an Asiatic grass. Their name refers to Job in the Bible, who was sorely afflicted but never lost his faith.
Use Job's tears to attract love, for protection, for spiritual growth, to find or better your employment, to enhance psychic awareness, for good health and powerful healing. It is said that a Job's tears will automatically know what you need and will attract those energies to you.

Job was rewarded by God for his patience, and many people believe that with faith they too will get over and that these Job's Tears have the power to help them.

Placed upon the altar for spell workings, you can add to handmade incense, talisman/mojo pouches or use in spell or ritual work.
Contained in a hexagonal glass jar
Price for 1 jar containing 7 seeds
Not for internal use.
Please note this is sold as a curio

Please keep out of reach of children