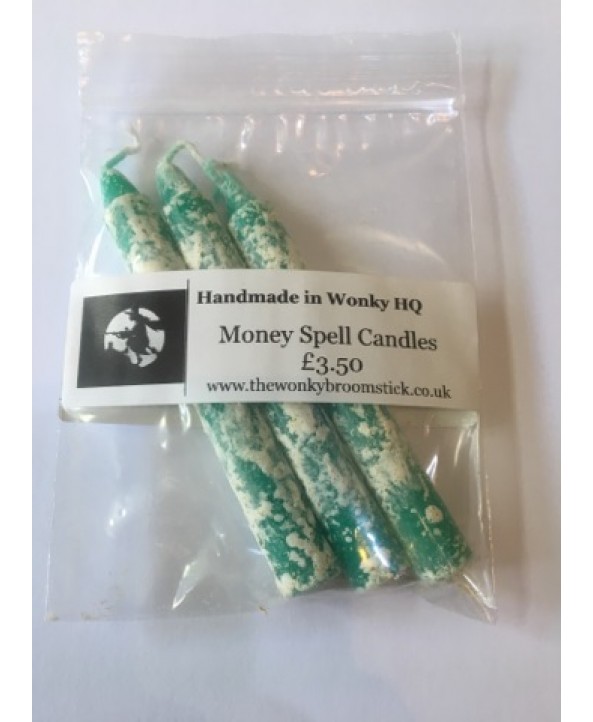 Product Code: hoodoo
Availability: In Stock
Wonky Hoodoo range
Handmade with Magick in Wonky Hq.
Made to a traditional recipe with a wonky twist
These Money spell candles have specifically created for use in any money, wealth spells or rituals. Crafted and made to a traditional family recipe.
Always allow candles to burn all the way down if you cannot snuff them out. NEVER blow out a spell candle as you blow your wish away.
NEVER leave a lit candle unattended.
Price for 3 Candles
Not for internal use.
Please note this is sold as a curio

Please keep out of reach of children