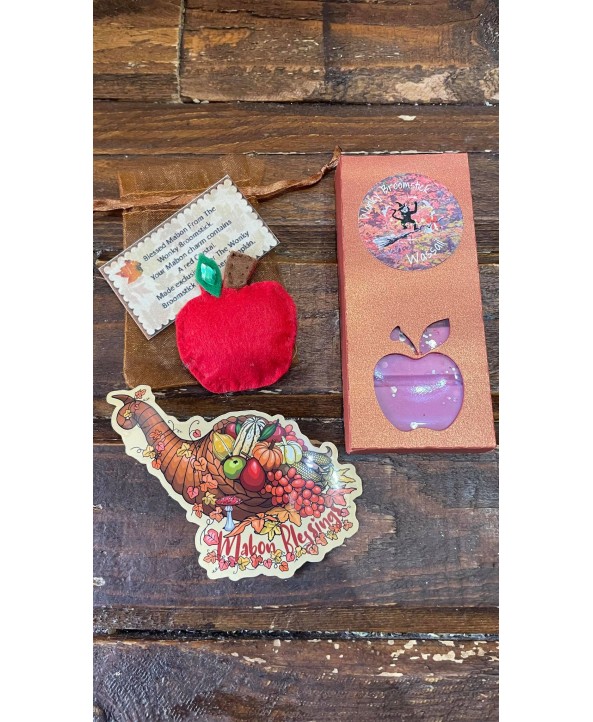 Product Code: gift
Availability: In Stock
Mabon Kit

This mini kit has been especially made in Wonky HQ!
Contains a bespoke Mabon sticker, handmade sabbat felt apple which contains a crystal and herbs and a Mabon wax melt .
This kit is perfect to adorn your Autumn altar.
Sticker measures 10cm in size and can be used in or outdoors.
Felt apple 9cm in size.
Wax melt snap bar is 50g in weight. Wassail or apple fragrance so true mabon delight.