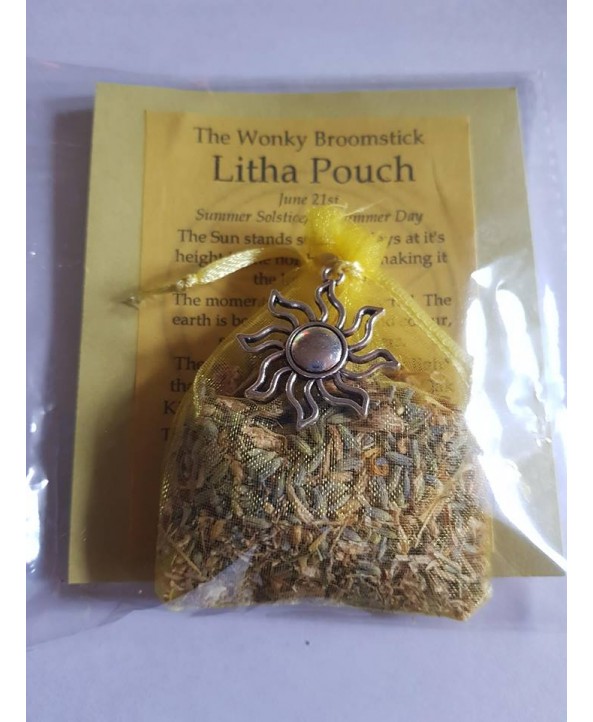 Product Code: herb
Availability: In Stock
Handmade in Wonky HQ!!
These herb pouches are handcrafted using specific herbs for each individual purpose and finished off with a charm. Created with magick. These pouches are for you to carry with you or place on your altar.
Litha/Summer Solstice - 21st June
The sun stands still for 3 days at its height in the northern sky making it the longest day.
The Sun charm represents the light that has defeated the dark. The Oak King rises and the Holly King retires.
This handcrafted herb mix has been created using specific herbs for use in any spell or ritual work.