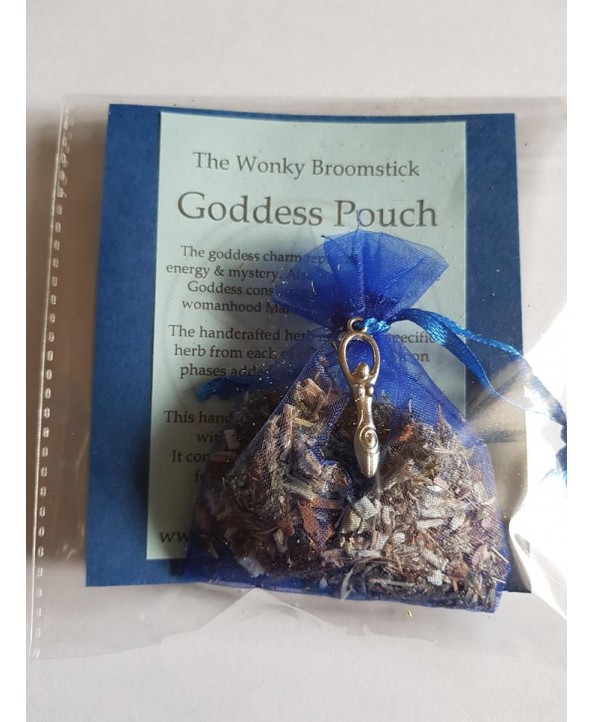 Product Code: herb
Availability: In Stock
Handmade in Wonky HQ!!
These herb pouches are handcrafted using specific herbs for each individual purpose and finished off with a charm. Created with magick. These pouches are for you to carry with you or place on your altar.
The goddess charm represents feminine energy and mystery. Also known as the Triple goddess consisting of the 3 phases of womanhood Maiden, Mother & Crone.
The handcrafted herb mix has a specific herb from each one of the 4 main moon phases added so perfect for ritual or spell work.
It contains magickal herbs especially for any Moon work or Goddess invocation or offering.