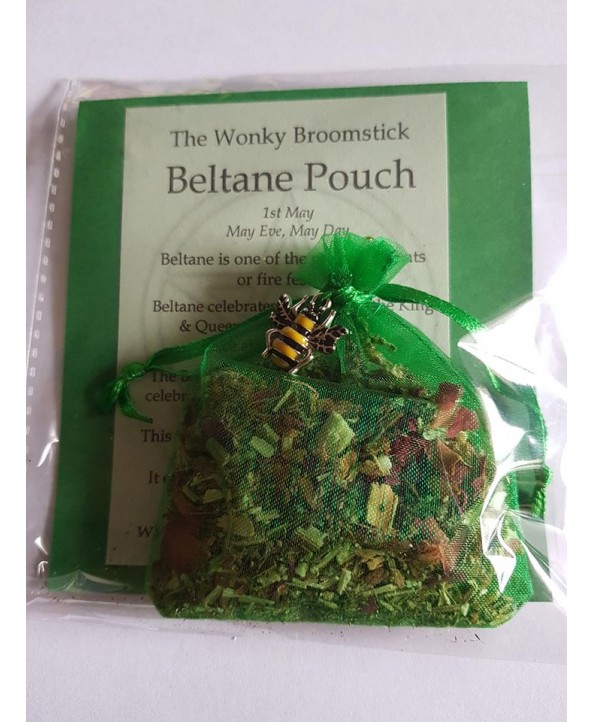 Product Code: herb
Availability: In Stock
Handmade in Wonky HQ!!
These herb pouches are handcrafted using specific herbs for each individual purpose and finished off with a charm. Created with magick. These pouches are for you to carry with you or place on your altar.
Beltane - 1st May
Beltane is one of the greater Sabbats or fire festivals. Beltane celebrates union of the King and Queen May and people dance around the Maypole.
The Bee charm on this pouch represents the unfettered celebration of the vigour and fertility of life.