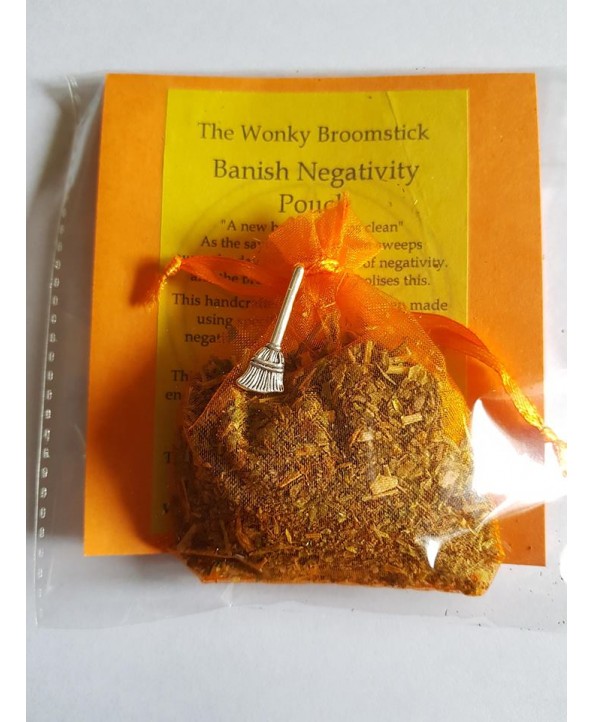 Product Code: herb
Availability: In Stock
Handmade in Wonky HQ!!
These herb pouches are handcrafted using specific herbs for each individual purpose and finished off with a charm. Created with magick. These pouches are for you to carry with you or place on your altar.
"A new broom sweeps clean"
As the saying suggests the broom sweeps away negativity and this is why we have this gorgeous broom charm on this pouch.
This handcrafted herb mix has been created using specific herbs to help banish negativity so perfect for spell or ritual work.
This pouch is designed to absorb negative energies so on each New Moon place pouch in the moonlight to refresh and recharge for the following month.