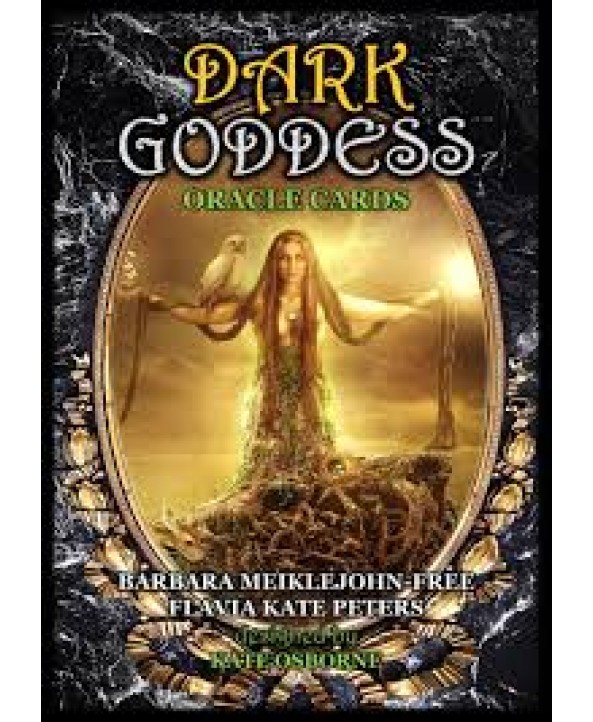 Product Code: tarot
Availability: In Stock
We ignore the darkness in ourselves at our peril. Reconnect with the strength, resilience and power of the night with the Dark Goddess Oracle Cards.
With 48 high-quality cards designed by 2 practising high priestesses; showing a different deity in lavish detail, accompanied by a key focus word, this deck has everything needed to reconnect with your shadow self.
And with a detailed guidebook giving sample spreads, easy to use incantations, and a detailed reading for each card, this deck is perfect for beginners and experts alike!
Are you ready and willing to re-engage with the guidance of your inner wisdom?
Each card in this deck will illuminate the majesty and potential of your shadow self to bring about a more powerful sense of positivity and change in your life.
This deck puts at your fingertips, an array of emotional tools, mythology, real life experiences and the elements of Nature.
Open the portals which span the globe and its ancient beliefs, and connect again to the Dark Goddess' guidance within…
Authors and witchy duo, Barbara Meiklejohn-Free & Flavia Kate Peters. are authors of seven oracle decks, including the No.1 bestselling Witches Wisdom, and have ten books between them.
Both High Priestesses are teachers of natural and ancient magic and earth-based traditions, and work extensively together around the world to awaken and empower others, through workshops, rituals, ceremonies and sacred tours.
They are key-note speakers on the MBS & pagan circuits and television appearances include Celebrity Haunted Hotel & This Morning. They regularly write for Spirit and Destiny, FAE Magazine and Witchcraft & Wicca and are considered as the UKs favourite and revered Wise Women.