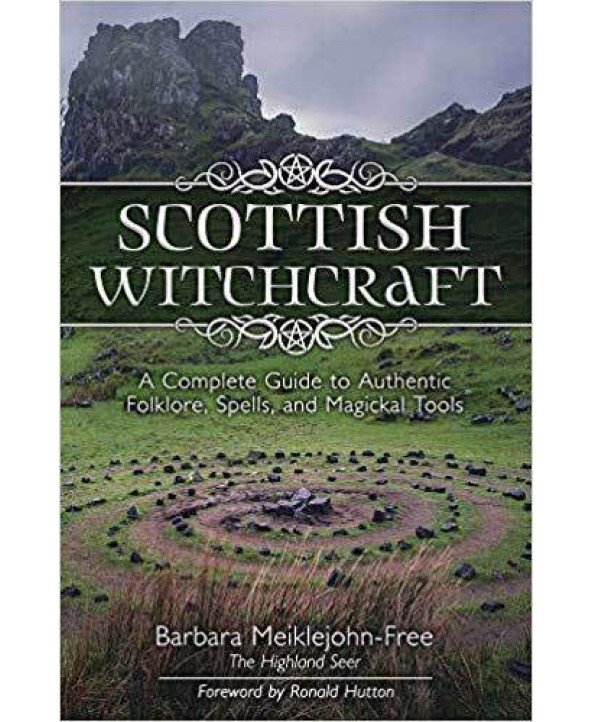 Scottish Witchcraft Book - SIGNED COPY!
Product Code: book
Availability: Out Of Stock
SIGNED COPY!!
Scottish Witchcraft: A Complete Guide to Authentic Folklore, Spells, and Magickal Tools
Paper back copy

Scottish Witchcraft is an introduction and guide to the magickal folk traditions of the Highlands of Scotland
Author Barbara Meiklejohn-Free, a Scottish hereditary witch, takes you on a journey through her own spiritual awakening into the craft and shares the ins and outs of incorporating these ancient magical traditions into your own life.

Discover the secrets to divination, scrying, faerie magic, and communicating with ancestors. Explore herb and plant lore, Scottish folk traditions, and magic rituals for your specific needs. Filled with inspiring anecdotes, craft history, and step-by-step instructions, this book will help you begin a new chapter of spiritual discovery.


Barabara is a wonderful friend of ours and a frequent visitor in Wonky HQ for deck and book signing, so the copies you purchase from us in the Wonky Broomstick have been signed by Barabara herself.