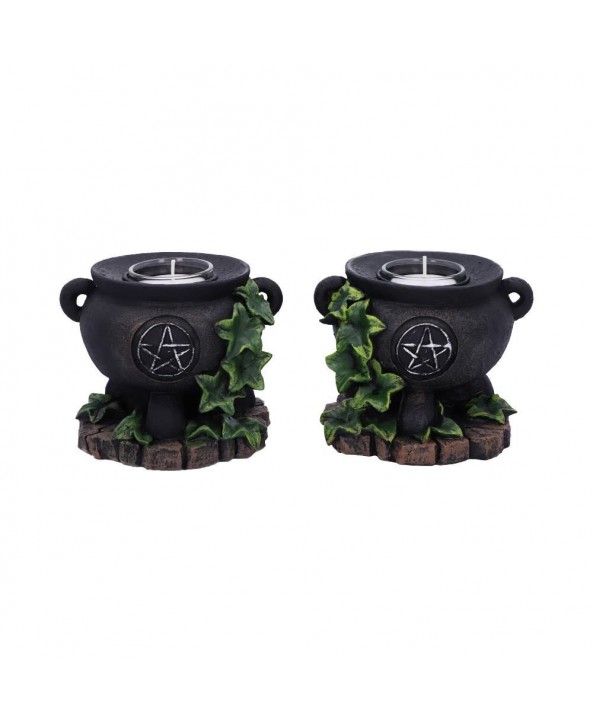 Pair of Ivy Cauldron Candle Holders
Product Code: altarware
Availability: In Stock
Set of 2 Ivy Cauldron Candle Holders
This pair of two ivy cauldron candle holders are any occult enthusiasts dream.
With a small space in the centre to hold a tealight, these cauldrons have a matte black finish and feature a silver pentagram at the centre, flanked by vines of green ivy.
Cast in the finest resin, these pieces would make the perfect addition to any witchy altar.
Measures 11 cm high
Price is for 2 pieces.