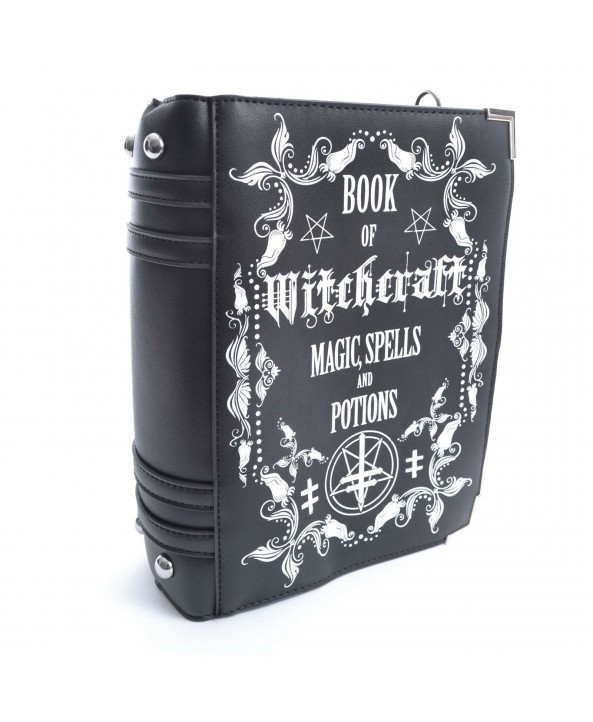 Product Code: bag
Availability: In Stock
Poizen Industries Witchcraft Bag.
Book of Witchcraft, Magic Spells and Potions.
This extraordinary gothic witchcraft spell book bag is perfect for the witch in your life!!
Zip Fastening main compartment, back zip fastened compartment.

Comes with long strap also.
Bag measures approximately, 19cm wide x 25 cm long x 7cm deep.

100% Polyester.
Bag will be great accessory for grunge fashion lovers and all alternative people.
Design is really classic, perfect for boys and girls.