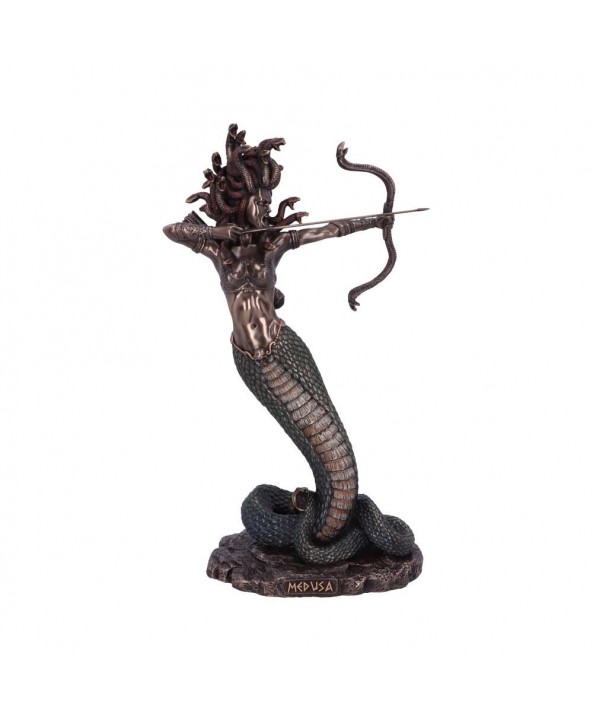 Product Code: statue
Availability: In Stock
Medusa Statue

This beautifully detailed hand painted polystone statue has a velveteen backing on the bottom.
Cast in the finest resin before being given a bronzed finish, this Ancient Greek figure is a wonderful addition to any altar or sacred space.
The gorgon Medusa has the top half of a woman and the bottom is a serpent. Cursed by Athena due to her beauty so she was then slain but Perseus in one of his trials.
This beautiful and detailed depiction shows the snakes in her hair that if you glanced at her she would turn you immediately into stone.
A truly stunning piece.
- Height: 36 cm
Comes boxed