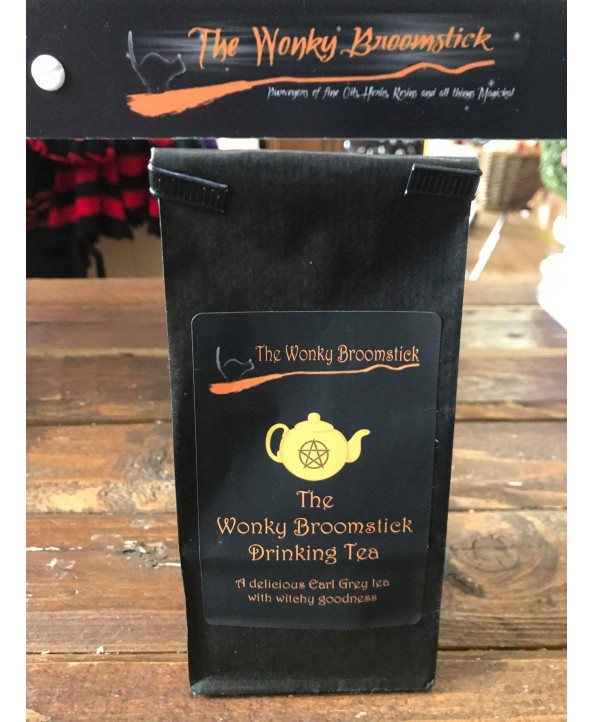 Wonky Broomstick Loose Tea
Product Code: tea
Availability: In Stock
Made especially for us here at The Wonky Broomstick
Wonky Broomstick Drinking Tea
An earl grey loose leaf tea with notes of fruit, flowers and spices.
Steep at 100 °C for 5-10 mins in you favourite teapot, then decant into your witchy cup to make the best Wonky Brew!
Ingredients:
black tea, coconut, blue corn flowers, marigold flowers, apple pieces, orange, ginger, cinnamon, turmeric inclusion, rose hips, black peppercorn, mango pieces, hibiscus, blueberries, natural bergamot, crème, coconut, orange, mango, blueberry flavours.
Contains a high level of caffeine, not suitable for children, pregnant women and persons sensitive to caffeine
Net 50g bag
Best before 01/2022
Batch 082043
Created & Packaged in the UK by Wytchwood ltd