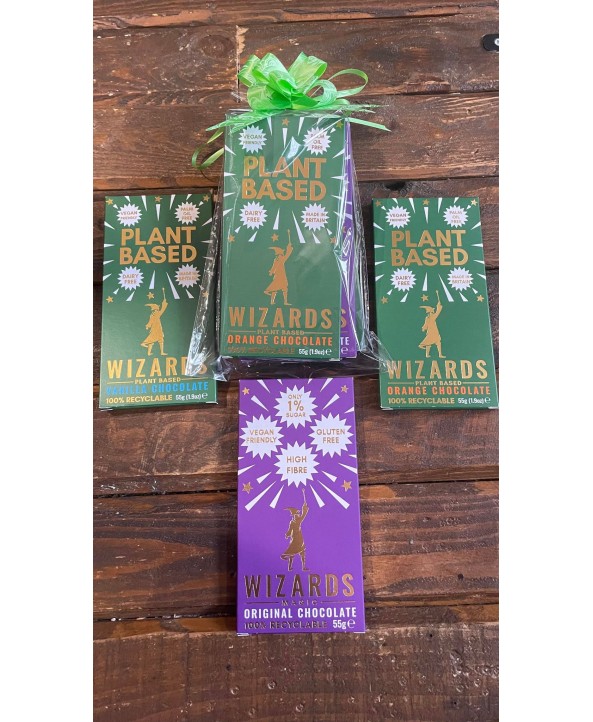 Product Code: food
Availability: In Stock
Vegan Chocolate Gift Bog

This gift box contains the dairy free chocolate range by wizard magics enabling you to try the complete range!
Chocolate box contains one of each of the following Wizards Dairy free Chocolate Bars Original, Vanilla and Orange.
Wizards Magic Chocolate Bar
The Wizards Magic Chocolate is a 1% sugar, plant based, dairy free, high fibre, gluten free chocolate which is also palm oil free and made in 100% recyclable packaging.
This is the perfect chocolate for those with magic diets looking to avoid sugar, dairy and gluten but craving the delicious taste of magic chocolate.
3 x 55g bars included in gift bag.