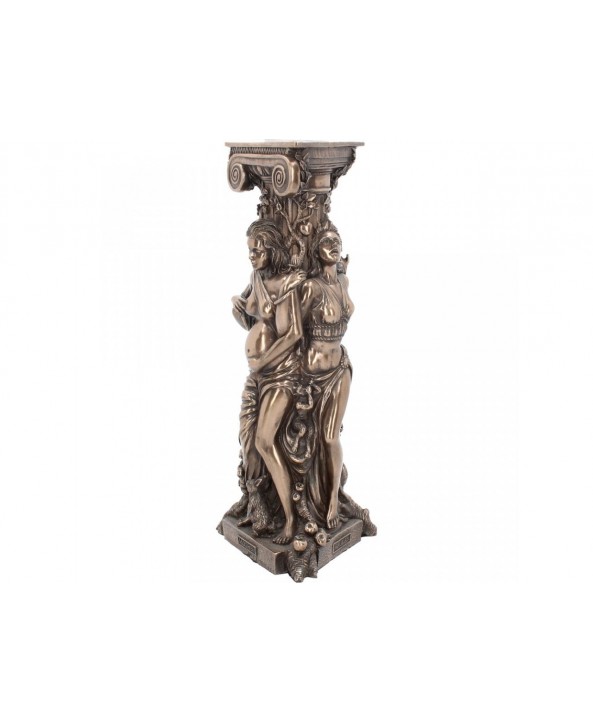 Triple Goddess Candlestick Holder
Product Code: statue
Availability: In Stock
This Celtic mythology candle holder is cast in the finest resin before being given a bronze finish and painstakingly hand-painted.
Three women stand with their backs to an archaic column, side-by-side. The first is the maiden, scantily clad, her torso is exposed. She looks to the sky, full of life. Her bare arms link through those of the Mother and Crone, they are one. The Mother stands with her rotund belly protruding, she if the giver of life.
Her arms are once again entwined with the Maiden and Crone, but she also lays her hand on her pregnant belly, caring for her unborn child. Finally, the Crone stand in patterned robes, wearing a large crown on her head. Her arms entwine with the other goddesses, however she reconnects her hands, contemplating the full life she has had.
Illustrating the cycle and stages of life, this beautiful statuette is the perfect centrepiece to any altar and features a slot at the top to place your favourite candle.