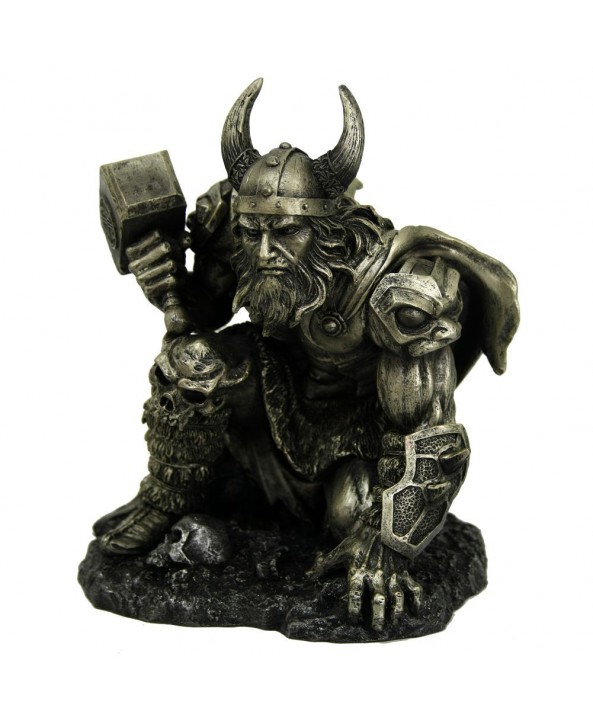 Product Code: statue
Availability: In Stock
Thunder of Thor
Harness the power of the Aesir with this majestic figurine,
Rising from the ground, Thor, son of Odin, looks ahead of him with grim determination. Pushing himself up with his left hand, he clasps his legendary hammer Mjolnir in his right. His armour is adorned with skulls, cape billowing behind him in the wind.
On the black rocky ground by his foot, there is a single human skull. Cast in high-quality resin before being painstakingly hand-painted, this figurine is perfect for capturing the thunder of Thor.

- Height: 19 cm
- Width: 18 cm
- Depth: 18 cm

This Extremely Detailed and Well-Made statue is made with cold cast bronze,
The special production process of this piece, originated from Great Britain,
uses actual bronze powder mixed in the cold cast resin in order to ensures a richer, more life-like presentation.

Comes boxed