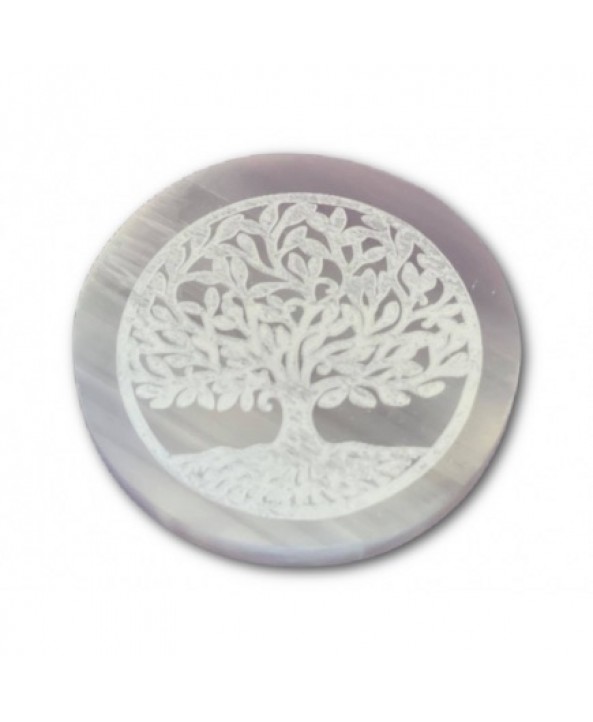 Selenite Tree of Life Charging Plate - Small
Product Code: crystal
Availability: In Stock
Moroccan Selenite Tree of Life Charging Plate - Small to charge crystals or trinkets perfect for a sacred space or altar.
This beautiful charger plate is engraved with a tree of life design.

All these beautiful Selenite products are ethically sourced from the mountains of Morocco.

The crystal received its name from the Greek goddess of the moon: Selene.
Please note each of these Selenite product is formed by nature so is completely unique. to give a rough idea of size only,
Every crystal is unique and will vary in shape, size, colour and texture, the photo shows a good representation of the product. Each stone is unique so will differ slightly.
Approx size 70mm x 10mm

DO NOT place in water as this is a porous stone and could become weak and crumble in a watery environment