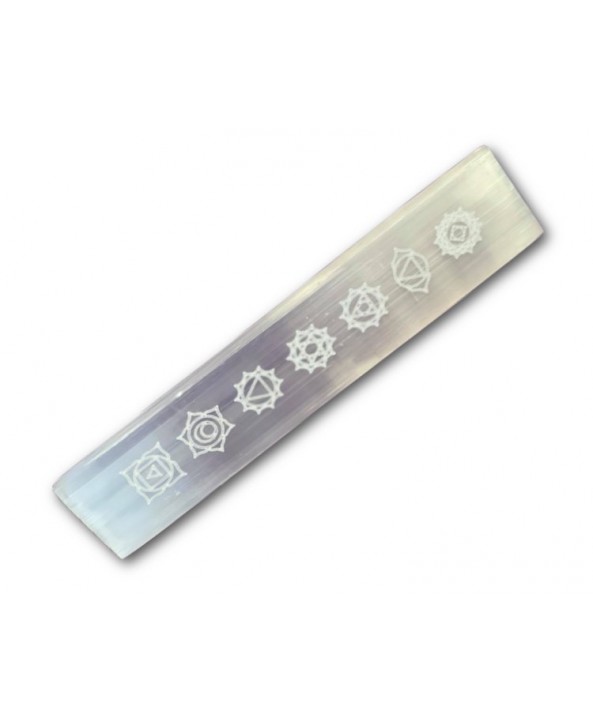 Product Code: crystal
Availability: In Stock
Selenite Chakra wand is perfect for a sacred space or altar.
This beautiful wand has the 7 chakra symbols engraved in the middle of wand.
All these beautiful Selenite products are ethically sourced from the mountains of Morocco.

The crystal received its name from the Greek goddess of the moon: Selene.
Please note each of these Selenite product is formed by nature so is completely unique. to give a rough idea of size only,
Every crystal is unique and will vary in shape, size, colour and texture, the photo shows a good representation of the product. Each stone is unique so will differ slightly.
Approx size 200mm x 35mm x 10mm

DO NOT place in water as this is a porous stone and could become weak and crumble in a watery environment