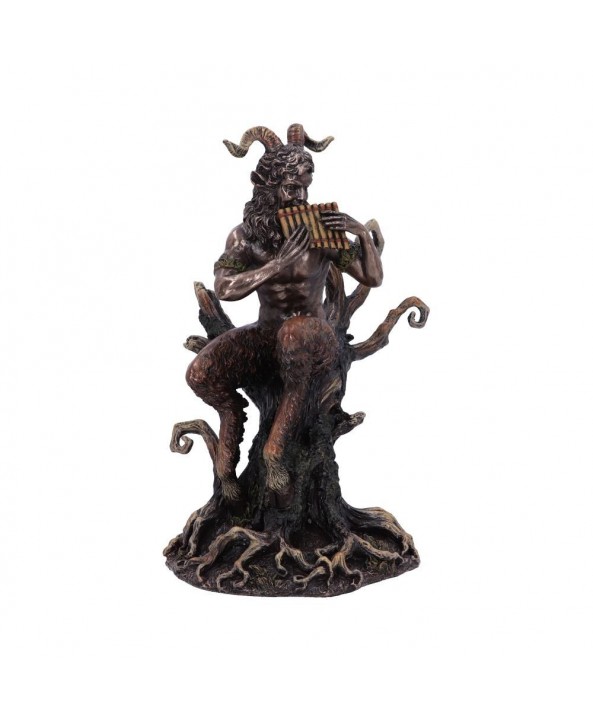 Product Code: statue
Availability: In Stock
Pan's Melody Statue

This beautifully detailed hand painted polystone statue has a velveteen backing on the bottom.
Cast in the finest resin before being given a bronzed finish, this Ancient Greek figure is a wonderful addition to any altar or sacred space.
God of the wild, nature of mountain wilds, rustic music and companion of the nymphs, Pan has the torso and body of a human yet the hindquarters, legs and curved horns of a goat.
Sat on a moss-covered rock, he is seen here with his symbolic pan flute, ready to play a rustic melody.
Hand Painted Poly stone Statue
- Height: 24 cm
Comes boxed