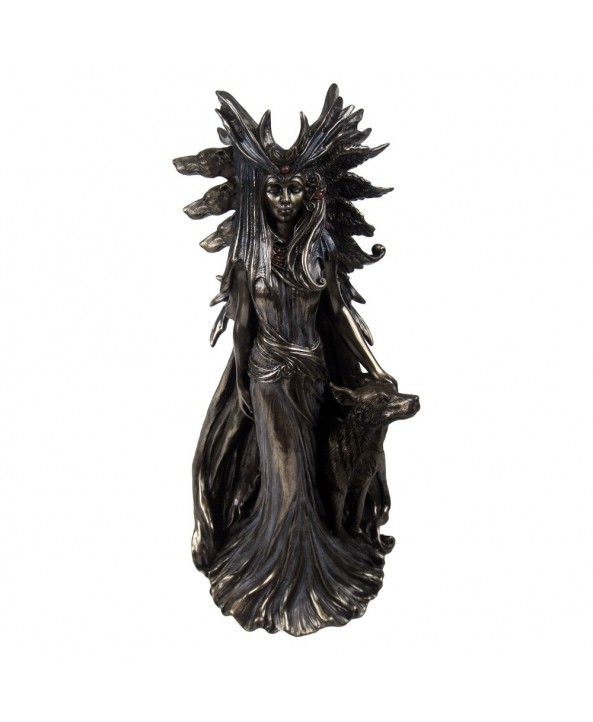 Product Code: statue
Availability: In Stock
Bronze Hekate Statue by Marc Potts
Hecate is a goddess in ancient Greek religion and mythology, most often associated with crossroads, entrance-ways, light, magic, witchcraft, knowledge of herbs and poisonous plants, ghosts, necromancy, and sorcery.
Here she is depicted as a singular being, surrounded by her dogs. Dogs were a common sacrificial animal in rites to invoke the goddess, and the sacrificed dog was often eaten, but some theories hold that Hecate's dogs were actually shades or demons

- Height: 25 cm
- Width: 11 cm
- Depth: 11 cm

This Extremely Detailed and Well-Made statue is made with cold cast bronze,
The special production process of this piece, originated from Great Britain,
uses actual bronze powder mixed in the cold cast resin in order to ensures a richer, more life-like presentation.

Comes boxed