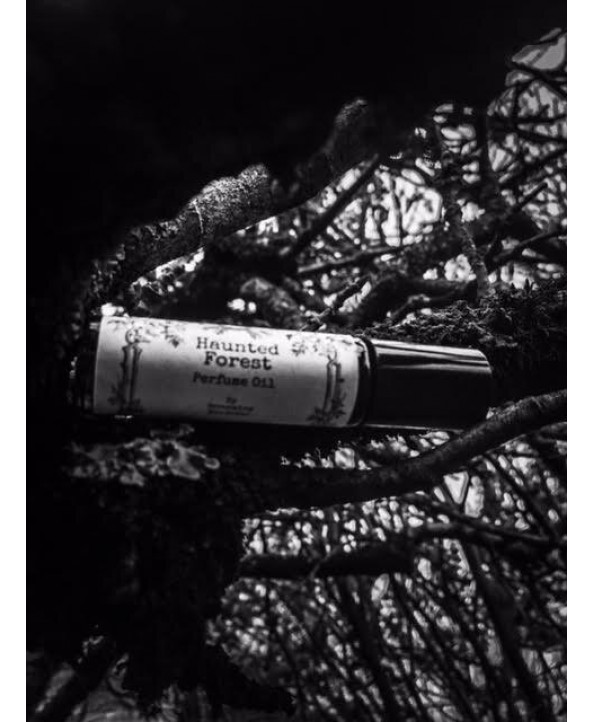 Haunted Forest Perfume Oil
Product Code: perfume
Availability: In Stock
Haunted Forest takes you by the hand to lead you in a dark deep forest full of secrets.
Light to begin with it slowly gives way to a darker moss and fire wood scent.
Will you enter the Haunted Forest?
Top Notes: Bluebells
Heart Notes: Fallen leaves, Bonfire
Base Notes: Moss, Ferns, Petrichor
All perfumes made using fragrance oils and essential oils. Roll onto your skin and let he fragrance envelop you,
Not for internal use
Size 10ml
Roller ball applicator.
Comes gift boxed
Screaming Mandrakes perfumes are handmade in Devon by our friend Claira and delighted to be a official stockist in The Wonky Broomstick. Bit of blurb about her company:
When I started this business it was purely out of the want to make a perfume that smelt like nothing you were able to get in the shops.
As we have grown I have come to realise a lot of people were searching for the same thing.
What are we to do when we want a perfume that smells like a windswept moorland a dusty library or the crisp fresh earth on an Autumn morning?
Screaming Mandrake perfumes exists to create what others will not, the strange and unusual…..
Est. 2019