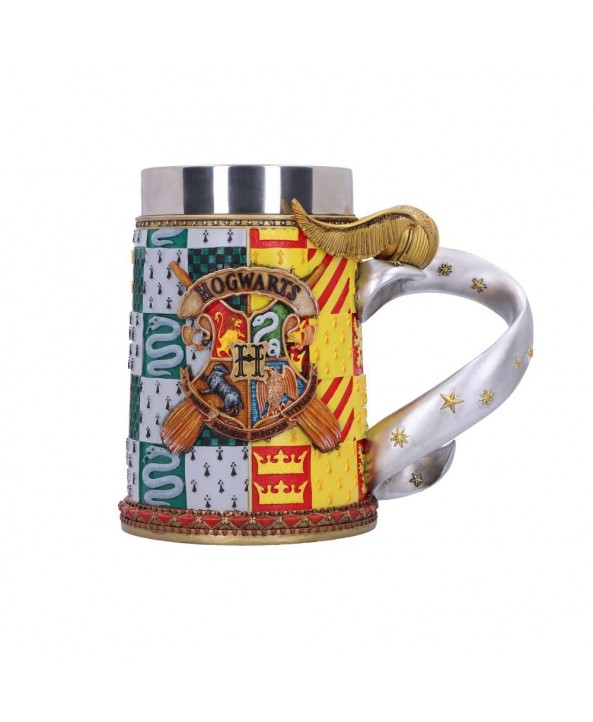 Product Code: gift
Availability: In Stock
Harry Potter Licensed Collectable Tankard
The Golden snitch often just called the snitch, is the third smallest ball used in Quidditch. It is a walnut sized gold coloured sphere with wings. It flies around the Quidditch fields at high speeds sometimes pausing or hoovering in place.
The Seeker's goal is to catch the snitch before the other teams Seeker which is worth 150 points! The game can only be won once the snitch has been caught.
The snitch forms a elegant handle on this beautifully crafted tankard, while the Hogwarts crest is proudly emblazed on the front.
Cast in the finest resin then hand painted this collectable tankard is the perfect addition to any witch, wizards or muggle collection.
Has a removeable stainless steel insert to the tankards so easy cleaning.
Measures 15.5cm in height.
Comes boxed