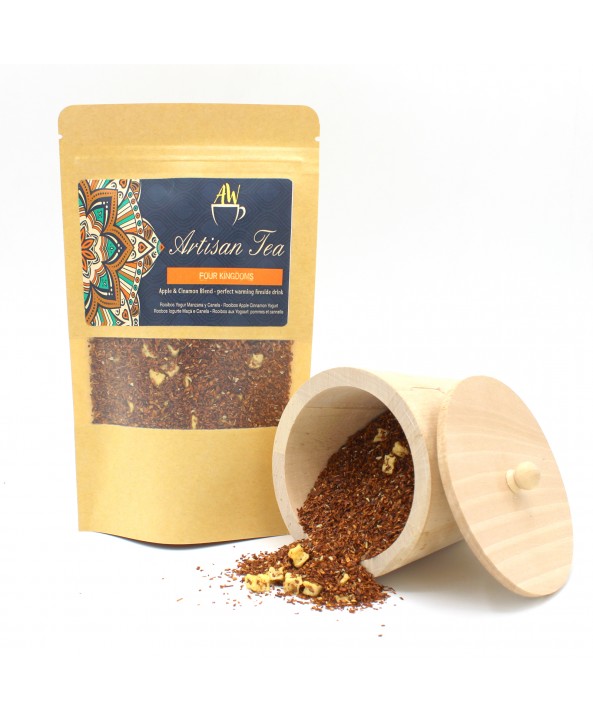 Product Code: tea
Availability: In Stock
Four Kingdoms Loose Tea

Rooibos Apple Cinnamon Yogurt
Rooibos is a plant that does not contain theine, so it is ideal for consumption at any time or for those who are hypertensive or somewhat nervous. It provides us with a great variety of properties such as antioxidants, remineralizing and diuretic.
USE: 2-3 grams per 200 ml at 95ºC and let stand for 4-5 minutes.
Rooibos (81.0%), apple (6%, apples (approx. 97.5%), salt, citric acid E 330, optional ascorbic acid E 300), cinnamon (6.0%), grated coconut, aroma.
50g bag.