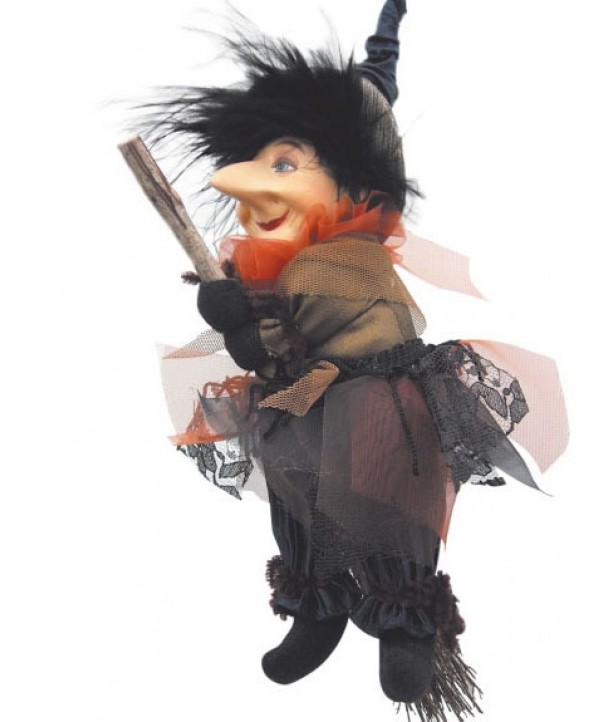 Emily - Blue Pendle Witch
Product Code: Witch
Availability: In Stock
Witches of Pendle - Emily

Emily is a very girly Witch Her big Witchy nose looks out of place on her otherwise pretty face.

Not involved in 'The Witches of Pendle Trial'.
Has a porcelain face and fabric boots
20 cm Flying
This is a brand new item from the Witches of Pendle collection.
It is a beautiful quality with excellent detail throughout.
These dolls are intended for collectors and not to be treated as a toy.
Comes complete with leaflet with full story of the Pendle Witch trial