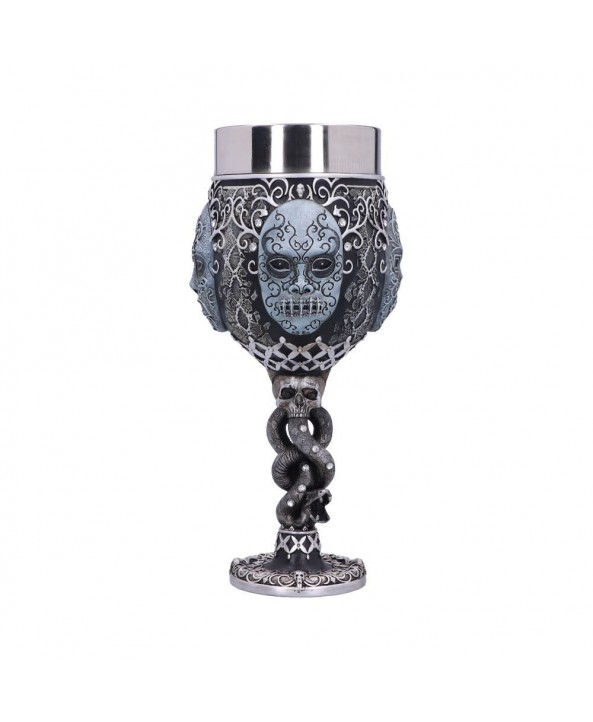 Product Code: gift
Availability: In Stock
Harry Potter Licensed Collectable Goblet
The Death Eaters were the name given to the most loyal of Voldemort's ardent followers. They often wore black hoods and masks with snake eye slits to cover their faces as depicted in this stunning tankard.
The Dark Mark was burned into their left forearms, an effigy which can be seen forming the serpentine stem adorned with emerald jewels.
Cast in the finest resin then hand painted this collectable goblet is the perfect addition to any witch, wizards or muggle collection.
Has a removeable stainless steel insert so easy cleaning.
Measures 19.5cm in height.
Comes boxed