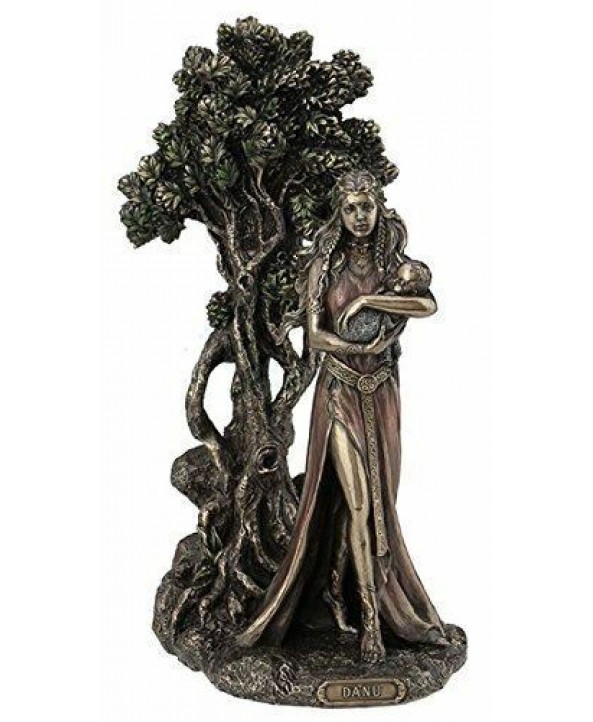 Product Code: statue
Availability: In Stock
Bronzed Danu Mother of the Gods.
Honour the mother of the Gaelic gods with this fantastic bronze-finished figurine.
In front of a flourishing tree, Danu steps forwards confidently, simple red dress sweeping along the ground. A sleeping baby is held tenderly in her arms as she looks ahead, braided hair hanging down. The base of the figurine bears the legend "Danu". Cast in high-quality resin before being given a bronze finish and hand-painted.

This beautiful statue is made of cold cast resin.
It has a bronzed finish accented by subtle hints of colour that emphasises the detail of the piece and makes it look like metal. This statue makes a great gift for mythology buffs, and is sure to be admired.
Cold Cast Resin
Beautiful Bronzed FinishHand Painted AccentsWonderfully Detailed
- Height: 29.5 cm
- Width: 11 cm
- Depth: 11 cm

This Extremely Detailed and Well-Made statue is made with cold cast bronze,
The special production process of this piece, originated from Great Britain,
uses actual bronze powder mixed in the cold cast resin in order to ensures a richer, more life-like presentation.

Comes boxed