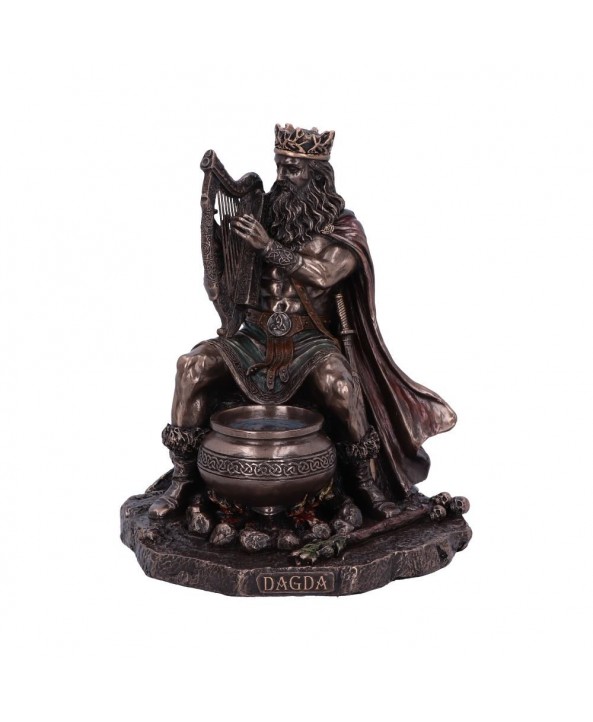 Product Code: statue
Availability: In Stock
Dagda Statue

This beautifully detailed hand painted polystone statue has a velveteen backing on the bottom.
Cast in the finest resin before being given a bronzed finish, this Ancient Greek figure is a wonderful addition to any altar or sacred space.
The Dagda or "good god" is a Celtic deity and the club-wielding chief of the Irish Tuatha de Danann. Highly skilled and wise beyond measure, he was associated with fertility, agriculture, life and death. He wielded three sacred treasures the cauldron of plenty, club of life and death and a harp that controlled men and seasons alike all depicted in this statue.
Sat on a moss-covered rock, he is seen here with his symbolic pan flute, ready to play a rustic melody.
Hand Painted Poly stone Statue
- Height: 18.5 cm
Comes boxed