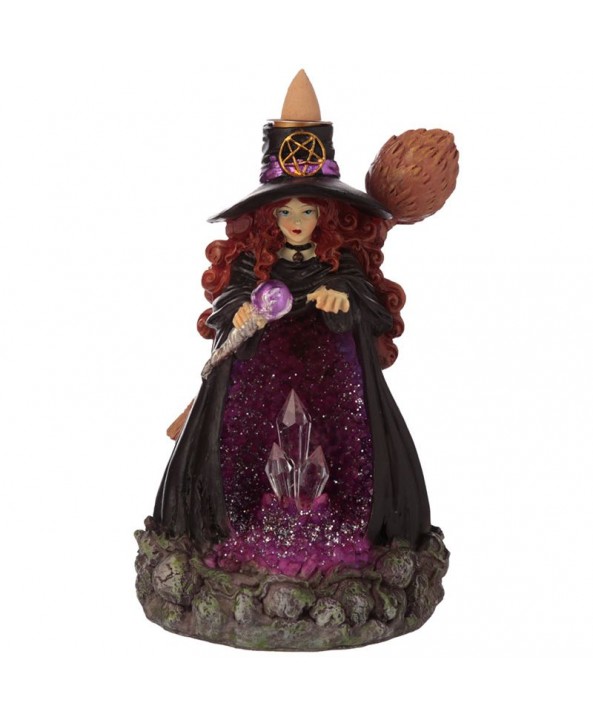 Crystal Cave Witch Backflow Burner
Product Code: gift
Availability: In Stock
Witches Crystal Cave LED Backflow Incense Burner
This amazing witch crystal cave backflow burner subtly changes colour whilst you burn your cones. Made of resin.
For Use With: Backflow Incense Cones Only
Cone Included: Yes - 1 Cone (Unfragranced)
Approximate Burn Time: 30 Minutes
Batteries Required: 2 AA (not included)
Backflow incense smoke flows down through a backflow burner and creates a mist in and around the product. This item must be placed on a heatproof surface. When backflow incense burns the mist it creates can leave a light residue on the burner and the surface the burner is placed on. This is from natural oils and resins within the incense and can be wiped clean with a damp cloth. Never leave burning incense unattended.
Measures 18 cm high x 11 cm wide x 9 cm deep