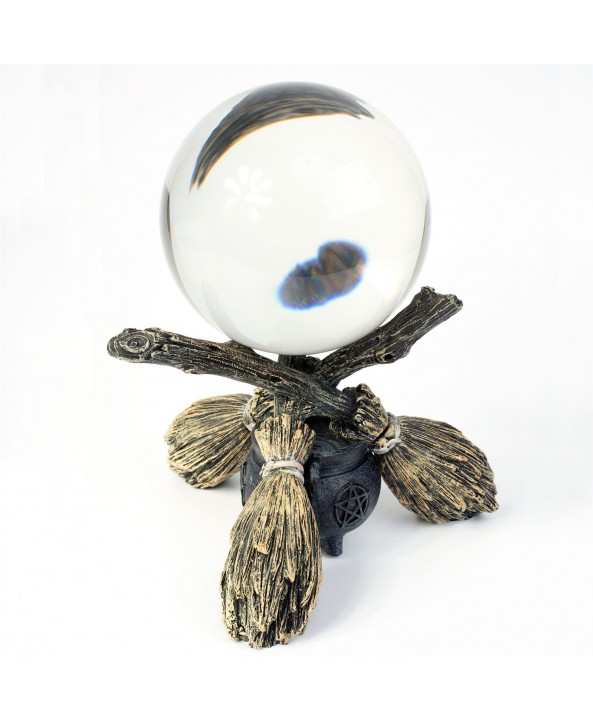 Broomstick Stand with Crystal Ball
Product Code: altarware
Availability: Out Of Stock
Broomstick Stand with Crystal Ball
This quirky crystal ball holder would make the most welcome addition to any witches altar.

Three witches' broomsticks have been lashed together to form a magical tripod. The brooms are supported by a large pentagram cauldron and form the perfect resting place for your favourite crystal ball.
Unbelievably realistic, the brushes look as through they are about to take flight!
This highly detailed holder is cast in the finest resin before being lovingly hand-painted and is ready for your next pagan gathering or ritual.
Broomstick stand also comes with this flawless crystal ball is great for any budding fortune teller or those who are more practised in divination.
Broomstick Stand measures: 17cm
Crystal Ball measures 11cm in diameter.