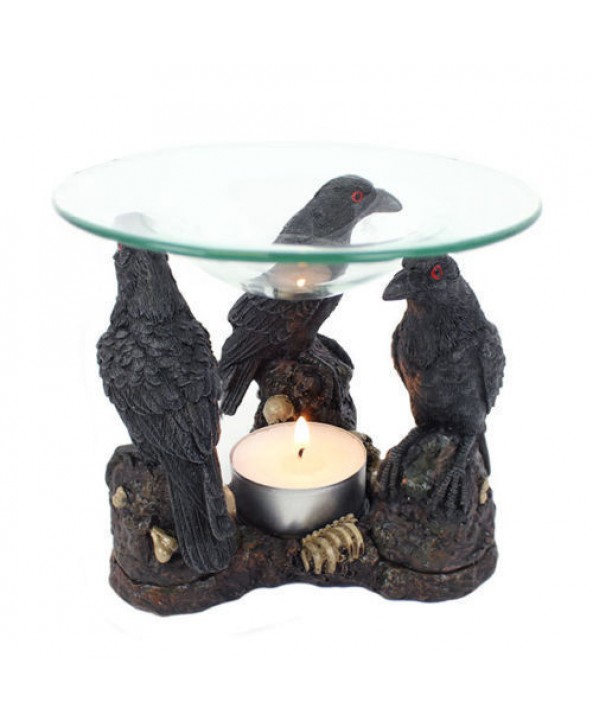 Product Code: statue
Availability: In Stock
Glass and Resin made product which is beautifully hand painted and immaculately finished
Three Gothic Raven Resin/Glass Oil Burner/Tea Light Holder
This unique oil burner / tealight holder is compatible with Yankee Tarts.
Made out of Resin and hand- painted to give a premium look.
Will arrive in unbranded box with one tea light. Glass dish is easy to remove and wash.
Just pour some water in the glass dish and add few drops of your favourite fragrance to enjoy the wonderful aroma.
Set of 3 ravens sit at the base
Creates a sensational ambient glow in the dark
Dimensions: 11.5 x 11.5 cm
Detachable Dish Diameter: 11.5 cm
Comes boxed
Ensure there is sufficient quantity in the bowl above the burner.
When topping up, do not refill with cold liquid as this may cause the bowl to break.
Never allow the bowl to run dry when the candle is lit.