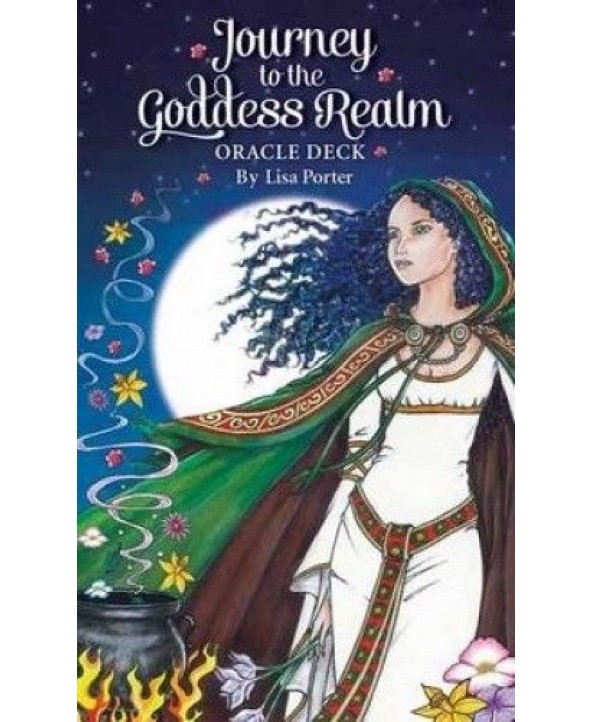 Journey to the Goddess Realm Oracle Cards
Product Code: tarot
Availability: In Stock
Journey to the Goddess Realm Oracle Cards Deck by Lisa Porter
As you journey with the Goddesses, call on these ancient deities for help with all your daily decisions and challenges. Inspiring you with their ancient wisdom, they will help you strengthen your intuition and guide you toward enhanced conscious awareness.
Journey to the Goddess Realm 39-card deck includes 36 Goddess cards, three Confirmation cards, and a 48-page booklet.

Divine feminine wisdom and assistance for the journey through your life is what you will find when working with Journey to the Goddess Realm oracle deck. This wisdom of the ancient sacred feminine deities, which cross over many different cultures, religions, and mythologies of the world guide us to think about taking a different approach with the experiences in our lives.
Journey to the Goddess Realm contains 36 Goddess cards, 3 Confirmation Cards (Negation, Affirmation, and Revelation), and a 48 page guidebook.
They are packed in a flip top cardboard box that features the image of Brigid, Goddess of the Celts.
The booklet features and overview of who the Goddesses are, their purpose, and how they can help in everyday life
This pantheon of Goddesses depicted with vibrant artwork includes: Ishtar, Isis, Kali, Quan Yin, Rhiannon and others.
Includes 39 cards and a 48-page guidebook.