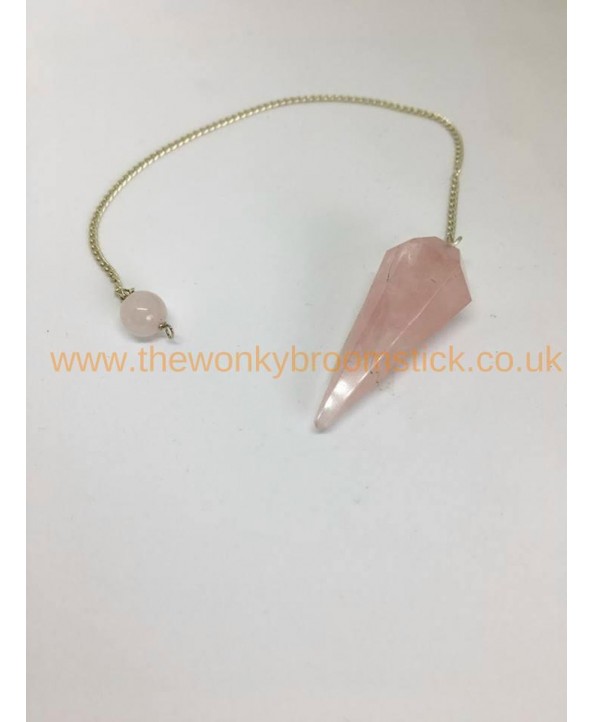 Rose Quartz Faceted Pendulum
Product Code: pendulum
Availability: Out Of Stock
One of the most commonly used tools for divination and dowsing is a pendulum. The art of using a pendulum is something that anyone can learn and master, and enjoy experimenting with
Pendulum dowsing can be used in a variety of different ways. In its most simple form, you can use it to answer questions or aid in decision making. Pendulums can also be used for:
Healing purposes and identifying allergies.
To cleanse and dispel negativity in a room.
To help you find lost objects or pets.


Rose Quartz measures 4 cm in length.

Chain measures 18.5 cm long.
Rose Quartz is for spiritual awakening, love, healing, balance, creativity.
Comes with a protective pouch!!
Rose quartz has many different properties it can be used for Protection, Healing, Psychism & Power it also represents the 4th Chakra.