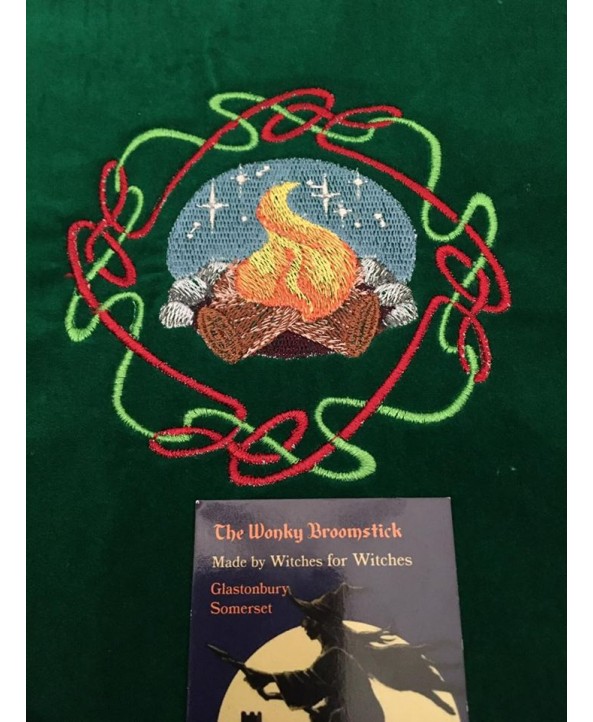 Product Code: cloth
Availability: In Stock
Handmade in Wonky Hq!!!!
Gorgeous green cotton velvet altar cloth depicting the pagan sabbat of Beltane
Beautiful Beltane design perfect for use on any altar or for use for any divination tools especially crystals or tarot cards.
This cloth has a green suedette backing so sits beautifully on most surfaces.
Each cloth is individually designed and is all handmade
52cm wide x 44cm deep