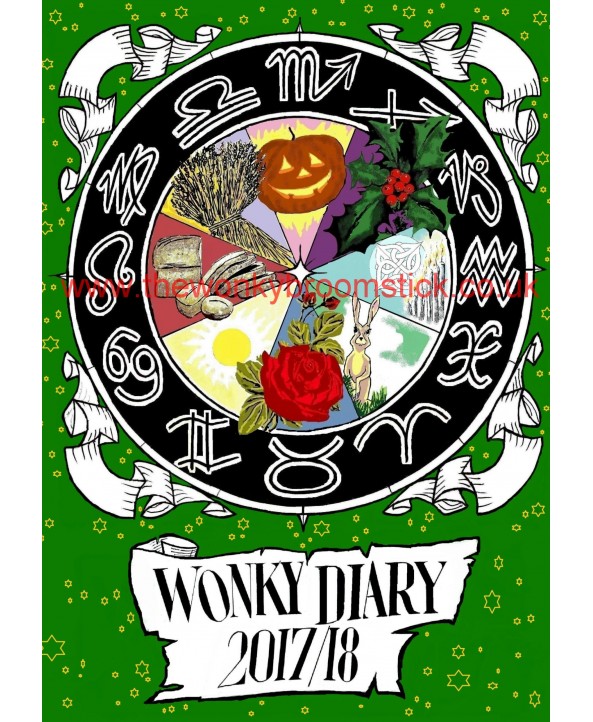 Product Code: diary
Availability: In Stock
WONKY DIARY 2017/18
Here it is the fifth Wonky diary ORDER NOW!!!!!
Bigger and better than ever!!! More colour! More info! More wonkyness!!!!!
Sooooo excited about this years!

Full 14 month diary starting from Samhain (31st October 2017) to December 31st 2018
Same week to view page layout as last year
The pagan sabbats.
Astrological star signs
Full 8 moon phases with times and keynotes for the full and new moons, so you know what spells and rituals to do.
Void of the course of the Moon
Celtic tree months
On this years section on God and Goddess we have focused on the pagan story of creation
We have bought back more fabulous recipes after a break last year
A5 in size with a notes and name and addresses pages at back too.
Unique and exclusive beautiful full colour artwork throughout
Plus lots more.......... It is crammed with loads of extra goodies but at its heart a fab diary too

Slight price increase this but we are now even more colourful & bigger PLUS a fantastic new clear protective cover to make it more durable and bag proof!!!
£16.50 per copy

We really hope you enjoy our fourth diary had great fun designing and adding all bits people asked for so don't delay order your copy now!!!