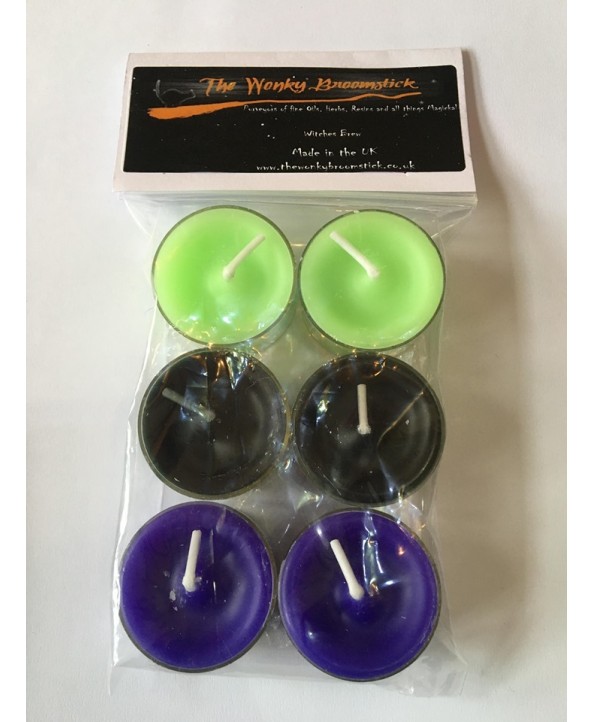 Witches Brew Tealight pack
Product Code: candle
Availability: In Stock
Witches Brew Tealight pack
Made especially for The Wonky Broomstick.
6 Solid colour tealights in each pack and are perfect for any ritual or altar use.
Each candle burns for approx 1.5 - 2 hours.
Contains:
2 x bright green tealights
2 x black tealights
2 x purple tealights
This pack has been specifically designed for anyone wanting to invoke any witchy magic into their home.
To prevent fire and serious injury always burn the candle within sight.
Keep candle away from draughts and vibrations and keep out of reach of children and pets.
Never burn the candle on or near anything that catch fire.